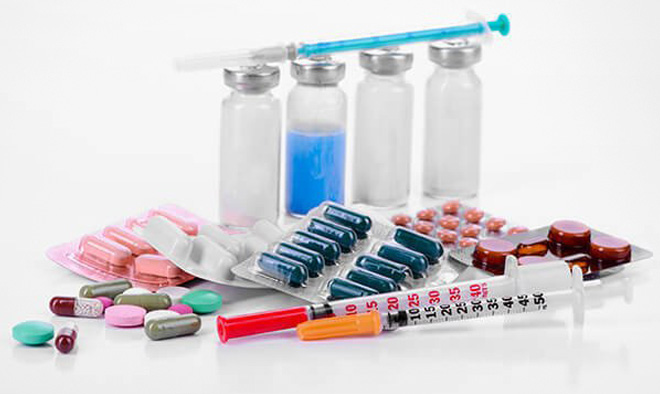 NCI Formulary: A Public-Private Partnership
The National Cancer Institute (NCI) agent formulary (NCI Formulary) is a public-private partnership between the NCI and pharmaceutical and biotechnology companies with a purpose of providing academic investigators with rapid access to agents or combinations of agents for cancer clinical trial use; particularly, trials focused on agents targeting molecular pathways from multiple collaborating pharmaceutical companies. As genomic sequencing data become mainstream in cancer therapy, requests for and access to multiple targeted agents for the conduct of clinical research studies are becoming more common. The NCI Formulary will support an efficient mechanism to provide pharmaceutical company collaborators' agents to academic clinical researchers, with the goal of improving the clinical trial implementation process for investigator-initiated trials. This effort would ensure and require pharmaceutical company collaborator involvement in an expedited clinical trial proposal review and approval process and a rapid protocol development and approval timeline.
To develop the Formulary, the Cancer Therapy Evaluation Program (CTEP), NCI will negotiate specific NCI Formulary Clinical Cooperative Research and Development Agreements (CRADAs) with pharmaceutical company collaborators that have agreed to expand the use of their proprietary agents for studies supported by the NCI Formulary. The NCI Formulary CRADAs will provide academic investigators access to the pharmaceutical company collaborators' proprietary agents, thus eliminating the often lengthy agent access process that occurs between individual investigators and pharmaceutical companies. Agents within the NCI Formulary will be made available to investigators at NCI-designated Cancer Centers for the conduct of clinical trials under investigator-held INDs, as well as pre-clinical research. The CTEP, NCI clinical trial infrastructure will facilitate conduct of the trials, from proposal submission and timely review by the collaborating pharmaceutical companies, to agent distribution, serious adverse event submission, and clinical data reporting, while providing a coordination mechanism between the clinical investigators and the pharmaceutical company collaborators. A clinical Material Transfer Agreement between NCI and the Cancer Center will formalize the expectations of each party.
Summary of how the NCI Formulary functions:
An NCI Formulary CRADA is executed between the NCI and pharmaceutical company collaborator to afford accessibility to the agent(s).
CTEP acts as a "facilitator" of submitted proposals from NCI-Designated Cancer Center investigators. Investigators submit Letter of Intent (LOI) proposals for the NCI Formulary agent(s) to CTEP, and CTEP provides the pharmaceutical company collaborator with the proposals for review. CTEP will not provide scientific review of the Formulary LOI proposals. All scientific discussion is conducted between the pharmaceutical company collaborator and investigator.
Pharmaceutical company collaborators are responsible for providing scientific review of the proposals and clinical trial, agent for the clinical trial, and a letter of cross-reference to their IND/DMF. A time limit of 60 days on the LOI review process will ensure that requests are processed in a reasonable time frame.
Should a proposal be approved by the pharmaceutical company collaborator, the NCI will use its established clinical trial infrastructure to facilitate trial conduct.
The study will be conducted under investigator-sponsored INDs by the requesting investigator/Cancer Center.
NCI will transfer agents to the clinical trial sites via a clinical Material Transfer Agreement (MTA) executed between the NCI and the clinical trial site under which rights and responsibilities of the recipient investigator will be described.
All serious adverse events will be submitted to the pharmaceutical company collaborators via CTEP's Serious Adverse Event Reporting System (CTEP AERS).
Clinical trial data will be submitted via CTEP's Clinical Data Reporting System, which will be made available to pharmaceutical company collaborators.
Intellectual Property will be handled under the terms of the CTEP IP Option to pharmaceutical company collaborator, with rights flowing down under the clinical MTA.
Pharmaceutical company collaborators will have access to all data generated under the study and have the rights to review publications consistent with the current mechanism used in CTEP agreements.
Neither NCI nor pharmaceutical company collaborators are required to provide per patient funding for the studies or any other study costs. Trial sites participating in this program are required to have the ability to support the full costs of the trial and demonstrate the source of this funding prior to protocol approval. However, if pharmaceutical company collaborator desires to provide funding for selected aspects of the study, they may provide funds directly to the investigators or could use the NCI CRADA mechanism to convey funding.  
Transfer of agent for preclinical work in support of clinical trials will also be facilitated under the NCI Formulary CRADA. It is anticipated by NCI that any agent provided for clinical trials would be made available for preclinical studies as well, as this may be critical to the rationale and design of the clinical trial. Agents may also be available for preclinical studies only.
HOW DO I GET STARTED?